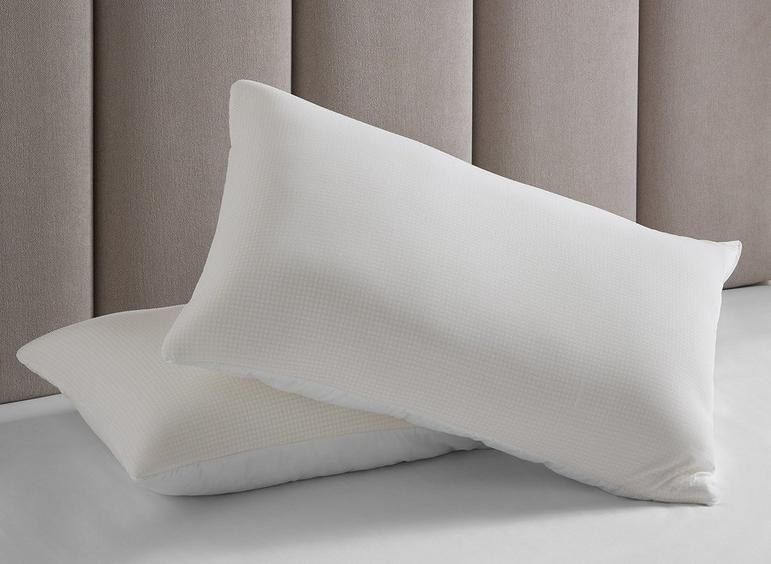 We often never give our pillows a second thought. However, for all the nights of tossing and turning with lower backaches and chronic neck pains, what if the answer lay in the fluffy white bed pillow in which you rest your head?
It's true! Pillows are probably one of the most important things when it comes to determining whether we get a good night's rest. On top of that, pillows also influence the amount of support and comfort you give your joints, neck, and lower back after a long day of work. It is important when picking a pillow to consider which one works best for you and your needs. Often pillows differ from each other due to the material from which they are made of. Outlined below are a few things to consider when picking the best pillow for you!
1. Fill or Fiber Pillows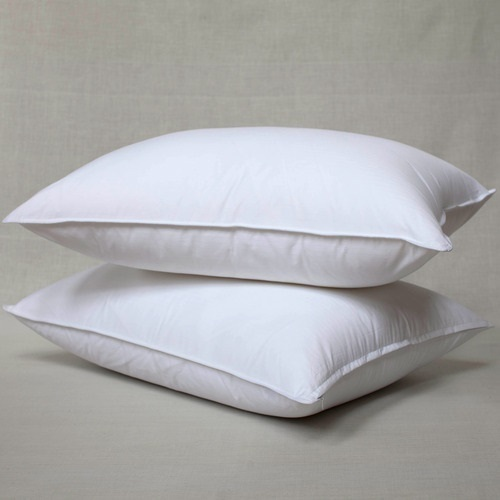 These types of pillows are often filled with some type of down, which may be either natural such as feathers, or synthetic.
Natural down often produces soft and light pillows. For anyone seeking a soft and gentle place to rest your head at night, down is often the best option. However, it is important to note that natural down pillows contain the feathers of animals that are often the fibres taken from geese or ducks. In this case, anyone suffering from allergies and sensitivities in relation to these animals may want to avoid opting for this type of pillow.
On the other hand, synthetic down and polyester-filled pillows are other options of fill/fibre pillows. These types are significantly cheaper than natural down and are hypoallergenic. This means it is safe for those suffering from any allergies. However, due to their less expensive nature, these pillows often require frequent replacing. They are also noticeably less soft than down pillows with medium to soft and are known to flatten with time.
2. Latex Pillows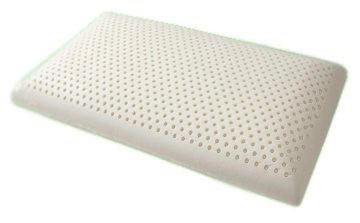 Made from the naturally occurring sap of the rubber tree, latex and in some cases synthetic latex are some of the most durable types of pillows on the market. These pillows are soft and bouncy and provide a gentle headrest. They are also the most eco-friendly type of pillows.
However, like fill and fibre pillows, latex pillows do not offer the maximum stability and support that aid in the relief of back aches and joint pains. However, if you do not suffer from any of these conditions and want a durable pillow with a bounce the latex pillow is the best option for you!
3. Memory Foam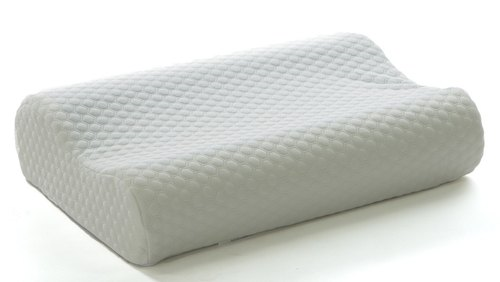 This pillow type has generated buzz all over the world. With its ever-growing popularity, memory foam pillows are the most talked-about type on the market. These pillows are made from a substance called viscoelastic polyurethane which was originally created by NASA for astronauts. Previously used in medical settings, these pillows have made it into society.
Known for its firm touch that softens when in contact with body heat, the material of memory foam pillows molds itself to fit you. Adjusting to the pressure of the person, these pillows provide you with perfect stability and support, often being recommended by medical professionals for joint aches and chronic lower back pains due to theirability to relieve pressure.
The Woosa Pillow
Imagine sinking deep into a cloud. That's what it feels like to lay your head on a Woosa pillow. This is a special luxurious soft pillow made using the Woosa Cloud Foam developed in Belgium. The Woosa Cloud Foam pillow is a combination of down, latex and memory foam. It offers the best of all three types in one. Wrapped in Italian-made micro tencel fabric for extra cool comfort, this pillow is suitable for all sleeping positions. The pillow is 100% Hypoallergenic, which means it has been treated against dust mites and particles that can cause allergies.