Mattresses are a product many of us do not give a second thought to. While highly underrated we often fail to realize that mattresses are easily one of the most important investments in our home. Buying a good mattress can be a significantly stressful task, it is both a major investment financially as well as a huge part in your comfort in your home. In the long run, it is vital to purchase a mattress that suits you and your family's needs the best.
Mattresses often have a heavy effect on the mental and physical well-being of their users. It affects your daily and nightly life, playing a huge effect on whether you are able to garner a full night's rest. Additionally, mattresses also provide a range of benefits and effects depending on your individual bodily needs. For instance, certain mattresses are better suited to those suffering from long-term back aches or chronic joint pain. Therefore it is vital that you pick the mattress that works best for you.
Different types of mattresses, what they are made of, and their pros and cons
In general, there are three different types of mattresses. Each one is made up of a unique combination of the aforementioned materials, which combine to produce a unique range of advantages and disadvantages. Outlined below are the different types of mattresses and their pros and cons.
1. Innerspring mattress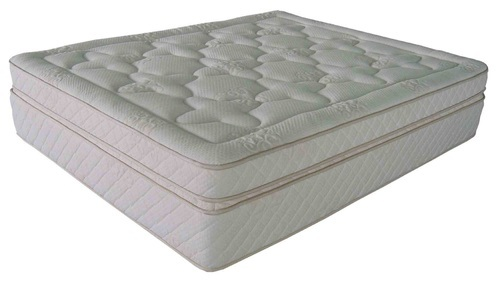 This is probably the most commonly found type of mattress. In its most conventional form, the mattress is made up of a layer of coils surrounded by layers of comfort material. This comfort material could be made of a variety of materials, including latex, natural fibers, or foam. Different types of innerspring mattresses use different types of coils in uniquely placed layouts. This allows them to achieve a variety of different effects.
The innerspring mattress's biggest advantage lies in its firmness. Known for its solid and stable support, the mattress is ideal for those needing solid back support. Innerspring mattresses are often recommended for those prone to sleeping on their stomachs or backs. Additionally, the mattress provides good support for those suffering from lower back pain as well as those who are overweight. It is important to note that innerspring mattresses are also one of the most affordable types of mattresses.
2. Foam mattress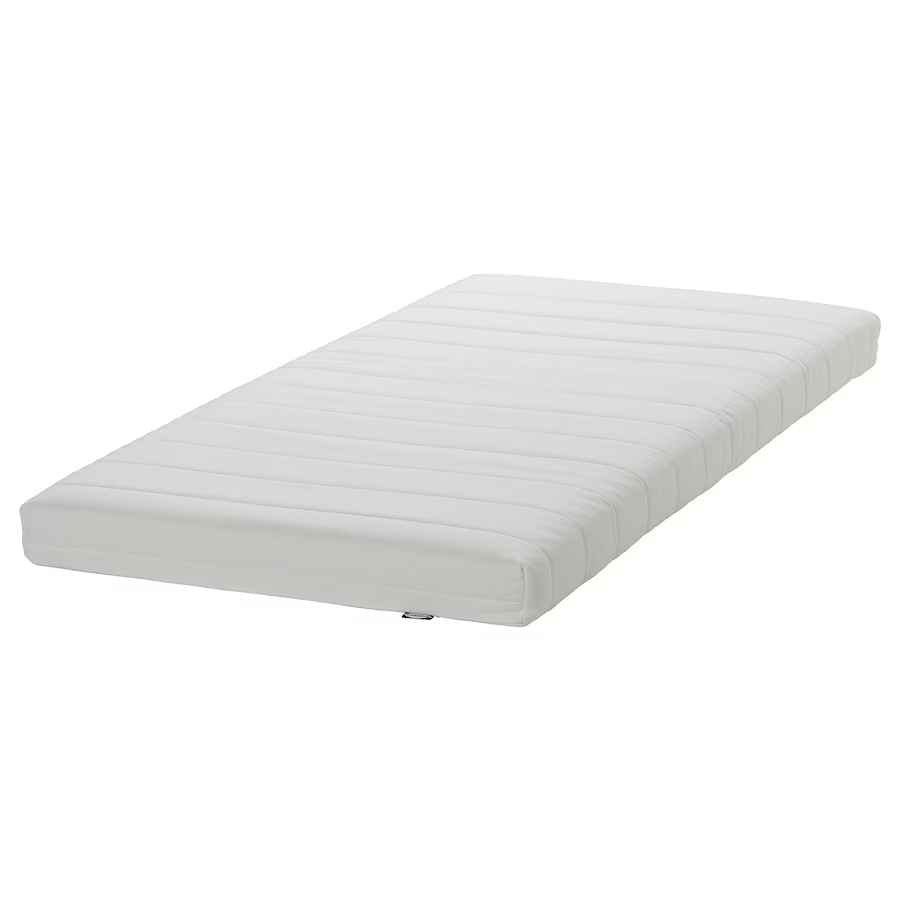 Foam mattresses came into popularity when NASA invented memory foam in the 1970s. The mattresses often consist of different densities of foam that provide varying levels of softness as well as support. However, memory foam remains one of the most popular types of foam used in foam mattresses.
These mattresses are beneficial for those suffering from joint pain who need a soft surface to sleep on. Additionally, side sleepers as well as light sleepers stand to benefit from the softness of foam mattresses. The lack of springs eliminates any creaking noise, and it is often more durable than a spring mattress.
The Woosa mattress is a full foam mattress, engineered from carefully calibrated layers of latex, memory and high density foam to create a comfortable and supportive sleeping surface. The mattress is engineered from 2 inches (4cm) of premium latex foam for the medium-firm level of comfort, in addition to 2 inches (4cm) of premium memory foam which offers greater comfort. Pressure-relieving support (5cm) inches of transitional high density PU (polyurethane) foam ensures support and even weight distribution. The mattress is wrapped in a polyester blended fabric which makes you easy to breathe.
3. Hybrid mattresses
A combination of foam and spring mattresses, as the name suggests, is made up of both foam and springs. They are often a great option for those who fall into the middle of both foam and spring mattress types.
These types of mattresses have solid support without being hard, yet do not have the sinking feeling commonly associated with foam. It helps regulate the temperature as well. It proves especially beneficial in cases where people of different preferences share bed space.
How to Choose the Best Type of Mattress for You
All in all, choosing the right type of mattress to suit your sleeping style is quite important. You need a mattress that supports your body evenly and provides enough pressure relief, so that your muscles have a chance to relax while you sleep. We recommend sleeping on a medium-firm mattress that is 5-7 on the firmness scale to achieve effective support. If you're a back sleeper, you will need a mattress that's firm and supportive. If the mattress is too soft, your body may sink, causing pain in your back.
Made in Belgium, designed in Singapore, and consisted of the highest quality materials from across Europe, the Woosa Mattresses guarantee an amazing sleep experience.